Currently, the company, which is the leading regional custom metal coater, runs three powder coating lines, which enable the company to handle all types of jobs–from high-volume with more than 70,000 parts per day to jobs that have just one or two parts.
Its role as a custom coater means that it is not unusual for ABITL Finishing to use up to 10 different colors a day. "With so many color change-outs, preventing cross-contamination is a real challenge," says Luis Acevedo, president and COO of ABITL Finishing. "Any amount of contamination is intolerable because it alters the color of the finished product, and our customers depend on us to produce consistent, brilliant colors."
To maintain its market leading position and preserve the quality of its work, ABITL has adopted a total quality management (TQM) system. One of the elements of this TQM system is the company's vacuum cleaner. It is the only device ABITL uses to clean its powder coating rooms and keep powder accumulations down.
To safeguard its customers' products–and its own reputation–ABITL places a high premium on ensuring excellent color separation, preventing color bleeds, and otherwise maintaining high color-quality standards. According to Acevedo, this level of quality can only be achieved by thoroughly cleaning all work areas with its high efficiency vacuum cleaner.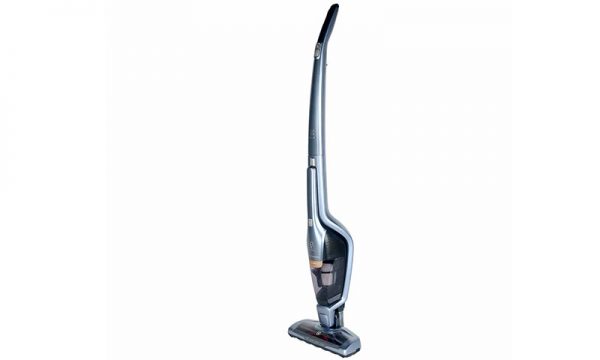 Acevedo says that vacuuming is the best way to ensure that all of the residual powder paint is removed from the walls, equipment and any other areas where it may present a contamination or explosion hazard. "We use a Nilfisk-Advance America CFM 137 portable vacuum cleaner for at least two hours a day, five days a week, and we're very happy with its performance," he says.
ABITL uses its vacuum to clean large spray-to-waste booths and powder application rooms. Typically, cleaning a large spray-to-waste booth entails removing the area's filters and either replacing them or blowing them out, which can be a time-consuming, costly task.
See more: Avanti steps up to vacuum cleaner line
Acevedo says, "With the CFM 137, we're able to effectively clean the filters in minutes, which dramatically cuts down on the number of times we have to clean or replace them. Overall, we've reduced cleaning times by about 80 percent with the Nilfisk vacuum."
ABITL also uses the vacuum to collect ultrafine powders from rafters, beams and flooring in its powder application rooms in order to prevent fire hazards and maintain a clean facility. Acevedo says, "This particular vacuum greatly reduces the amount of powder that settles in the work area. That's because the vacuum's outlet port is HEPA-filtered, which prevents powder from being exhausted into the air. That is an extremely important feature for us."
According to Acevedo, another key feature of its vacuum is its external filter shaker handle, which enables workers to shake the filter free of powders without opening the vacuum. "Without this feature, we'd have to change and deep clean the vacuum filters much more often, losing hundreds of dollars in throw-away filter costs and man hours. When all is said and done, this vacuum model saves us a lot of time and money.