The vendor, best known for compact refrigeration, will offer two uprights, a canister and a feature-laden lightweight. Avanti has lined up eight vac distributors to cover the nation separately from its appliance network.
"We're going to approach it a little differently," said Mike Flynn, vice president of sales. "We're going after the vac distributors in the specialty area."
"We're already scheduled for the summer show" of the independents' association in Orlando, Fla., Aug. 13-15, added Dave Byerly, key-accounts representative.
Byerly, the industry veteran who said his experience included tours at Panasonic, Sharp and Eureka, was instrumental in putting together the product and distribution package. The vacuum cleaners are made in East Asia.
Flynn reported the basic upright and the canister should be available by the end of this month. The step-up upright probably will arrive a week later, and the lightweight should follow in September.
Avanti's 16-pound basic upright has an extensive feature package: varied-speed operation, an electrostatic filter, height adjustment, dual-edge cleaning, a 25-foot cord, a stainless-steel bottom plate, a stainless-steel brush assembly with replaceable bristles, and a motor rated at 1,200 watts and 11 amps.
The hose can stretch to four times its length to a maximum of 1.5 meters (59 inches). On-board tools are two telescoping plastic tubes, as well as crevice and upholstery attachments.
In addition to these features, upright number two contains a HEPA filter. It also adds a headlamp. The cord stretches to 35 feet and the hose to 1.8 meters (71 inches).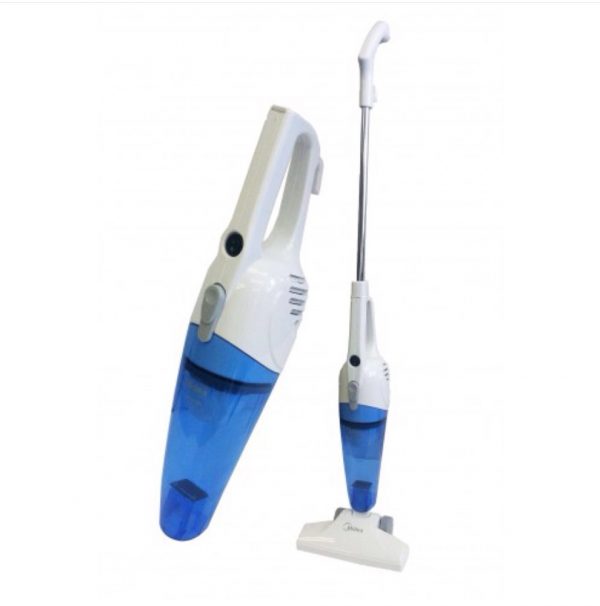 The canister is a full-sized machine with 1,000 watts of power. Its selling points were said to include varied speeds, bypass-motor protection, an accessible exhaust filter, automatic rewinding of a 17-foot cord and a crush-proof hose. Attachments consist of two stainless-steel interlocking wands with snug plastic fittings, as well as bare-floor and crevice tools.
Flynn singled out the lightweight upright — less than 7 pounds without cord, 7.7 with — as the real attraction "that will bring everything together" in this lineup. Designed to compete with upscale machines, the Avanti model reportedly includes a 4-amp motor, a 25-foot cord, dual headlamps, edge cleaning on both sides, and a brush assembly with stainless-steel core and replaceable bristles.
"It's a high-quality product; it's not a stick vac," declared Flynn. "It's fully featured. It could change the market."
Pricing for all the vacuum cleaners is preliminary. The lesser upright should be "in the $199 range, and the step-up maybe $10 or $20 more," he said. The canister probably will be about $129, and the lightweight "less than $200."
Part of his optimism stemmed from the eight established distributors who will stock and sell the products. Avanti's appliance customers who want vacuum cleaners must deal with Northwest Wholesale in the Northwest, AVAC in the Upper Midwest, AVAC's Sunset Vac in northern California, GV Wholesale in the Southwest, VCP International in south-central states, Buckeye in the Southeast, Essco in the Ohio Valley, and Star for Parts in the Northeast.
"Distributors take about 7 percent of the entire market," said Flynn. "That's still about one and a half million" units.
Avanti also is getting into dispensers for hot and chilled water at the behest of a major national account. Flynn said he checked three large wholesale clubs and found machines from $139 to $189. Avanti's, available in late June, is sleeker and more feature-laden for about $159, he noted.
Hot water runs about 190 degrees. There's a child-lockout feature, a rear switch to turn off the heater and get water at room temperature, and a lower drawer to store cups or other supplies. A companion countertop model, without the drawer, probably will be $149.