Due to the increase in women's demand for beautification, especially in hair, together with the fact that trends are changing day by day, they tend to choose hair extensions as the best option. With hair extensions, people can keep up with trendy hair styles without wasting too much time and money for sitting down in the salons all day. As a result, a lot of hair companies all over the world have been coming onto the market with many sorts of hair extensions in order to meet users' demand. However, not every type of hair is of a high standard and when you buy it, it means you are spending money and only getting worse. When it comes to the hair extensions industry, Vietnam is one of the most potential markets and K-Hair Factory can be ranked top 1 biggest hair factory in VietNam. K-Hair Factory's main products are weft hair, tip and tape hair, closure and frontal and 360 wigs which have been delivered to many countries and territories all over the world and then acquired the reputation of these high-quality products. The secrets behind their successful business is being revealed right now in this writing.
The K-Hair company was actually founded in 1992 by Mr James with the main factory located in Bac Ninh VietNam and now, it is being run by Mr Daniel, the chairman of the company – the son of Mr James. During the long journey to current success, the CEOs encountered many obstacles and countless ups and downs. At the first stage, Mr James had to face scarcity of hair resources. He started his business by collecting and delivering the processed hair to Thailand and China, which later upgraded the standard of Thailand and Chinese hair. However, due to the limitation in methods of connection and facilities, his business just took place on a small-scale. Four years later, Mr Daniel graduated from the University of Queensland, Australia and returned to Viet Nam to take over his father's career. With his experience and non-stop effort, he finally laid the foundation of K-Hair Factory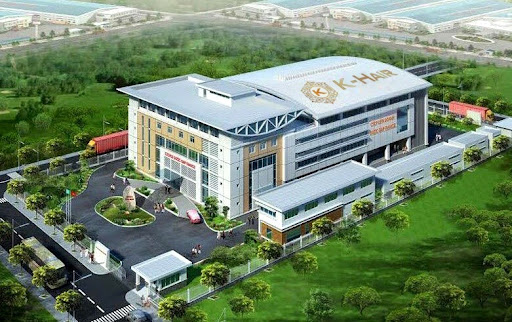 Until now, K-Hair Factory has achieved some remarkable goals. Since 1996, K-HAIR Factory has gained huge success in the Vietnam hair market and in 2002, it was recognized as one of the 10 biggest manufacturers producing wholesale hair extensions and advanced hair-producing technology in Vietnam. In addition, Mr Daniel saw the potential in hair exporting to various countries and continents other than Thailand and China, he decided to expand the market by cooperating with hair vendors all over the world, especially in Nigeria where the people have the most in-demand hair extensions usage.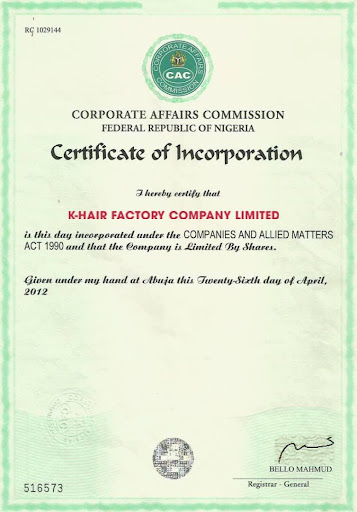 The reasons behind the successful hair business lie in K-Hair Factory's motto: "Quality is King". The letter "K" in the name of the factory stands for King. The quality mentioned here is not only the quality of their products but also of their staff and policy. The key to the success of K-Hair Factory is the resources of hair they use. All materials are made from 100% Vietnamese human hair. Workers in K-Hair Factory go to rural and mountainous areas to buy women's hair. The special point is that they only buy hair of women aged from 18 to 25, who have good health and also pay more attention to hair care, too. Their hair quality is famous for being strong, shiny, silky and not tangled, shedding or split due to the fact that they use natural herbs such as coconut oil, aloe vera, lemongrass… to wash their hair instead of chemical shampoos. With excellent resources of material, along with skillful workers and high technical machines, K-Hair Factory has become one of the most prominent factory in the world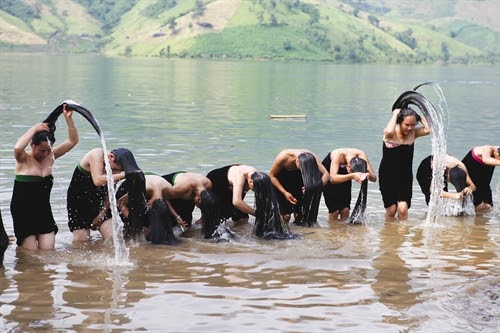 The another reason for K-Hair Factory's success, as has been mentioned above, are supportive staff and wonderful policies. In K-Hair Factory, we have an available 24/7 personnel on the hotlines of the website playing in a consultative role so that you can choose the most appropriate hair extensions style, color, length or price with you in an easy way. Additionally, the salesman who are the "bridge" connecting customers and factory are all tactful so if you are wholesale hair vendors and have intentions of co-operating with K-Hair Factory in long term, contact them and they will give you further information that you want to know.
Customers when dealing with K-Hair Factory have the privilege of examining the factory or the products you are concerned about by direct video call via Whatsapp platform. In some cases of unexpected things happening after you have received the hair, you will have an exchange and receive a new one. One more brilliant spot about K-Hair Factory policy in customer services is that no matter where you come from, they have many Payment options such as credit cards (Visa, MasterCard, American Express), Western Union, MoneyGram or Bank Transfer for you to choose the way you pay for your goods provided that your monetary unit is dolla.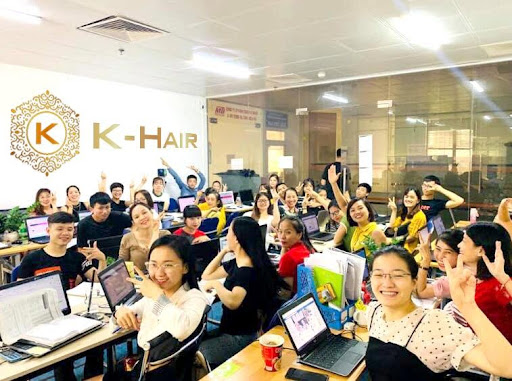 About the worker policy, K-Hair Factory is one of the best factory among hair factories in VietNam in caring for employees' mental and physical life. Many members directly working in K-Hair Factory have escaped their poverty and reduced their families' financial burden. All workers are those who have at least 2-year experience in hair aspect, hence, they all know how to handle everything to produce best quality hair extensions. They work in happiness, there are no labour abuses, no domineering attitudes. The more K-Hair Factory grows, the more caring and welfare are taken on both customers and factory's staff.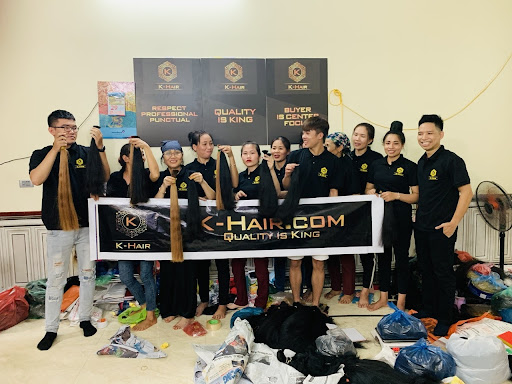 All in all, with the motto "Quality is King", K-Hair Factory always gives priority to quality over every other consideration. "Vietnam is famous not only for its high-quality hair extensions but also for the best customer service from wholesale hair extensions suppliers" and it is very K-Hair Factory, the symbol of the quote. Therefore, if you are about to take up your career as a wholesale hair vendor, K-Hair Factory is one of the best choices for you. Or, you are an individual with a passion for hair, just contact them and they definitely will not let you down with high quality but at a reasonable price.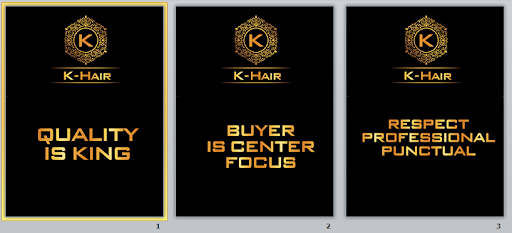 The above writing is the secret of a typical success in hair business, the K-Hair Factory. Hope all this information is useful for you in case you intend to start up your business as hair industry.